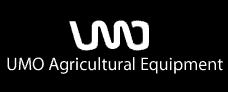 15-04-2011

Brand new UMO Agriculture Equipment website launched!

UMO Agricultural Equipment

125, 126, 127

Khoroolol 4

Khoroo 11

Bayangol District

Ulaanbaatar, Mongolia

Tel: +976 91155683

Fax: +976 11 329533

Email: [email protected]


View our location on a larger map
About UMO Agricultural Equipment
UMO is a Mongolian based company headquartered in Ulaanbaatar specializing in the rental of a variety of agricultural and farming equipment including tractors and sheep shearing equipment. More information will be coming shortly.
If you with to contact us, you can call or email Jimmy in English or Монгол хэл.
Tel:        (+976) 91155683
Email:   [email protected]
Media of AGRO TECH MONGOLIA 2011
include("libs/footer.php"); ?>